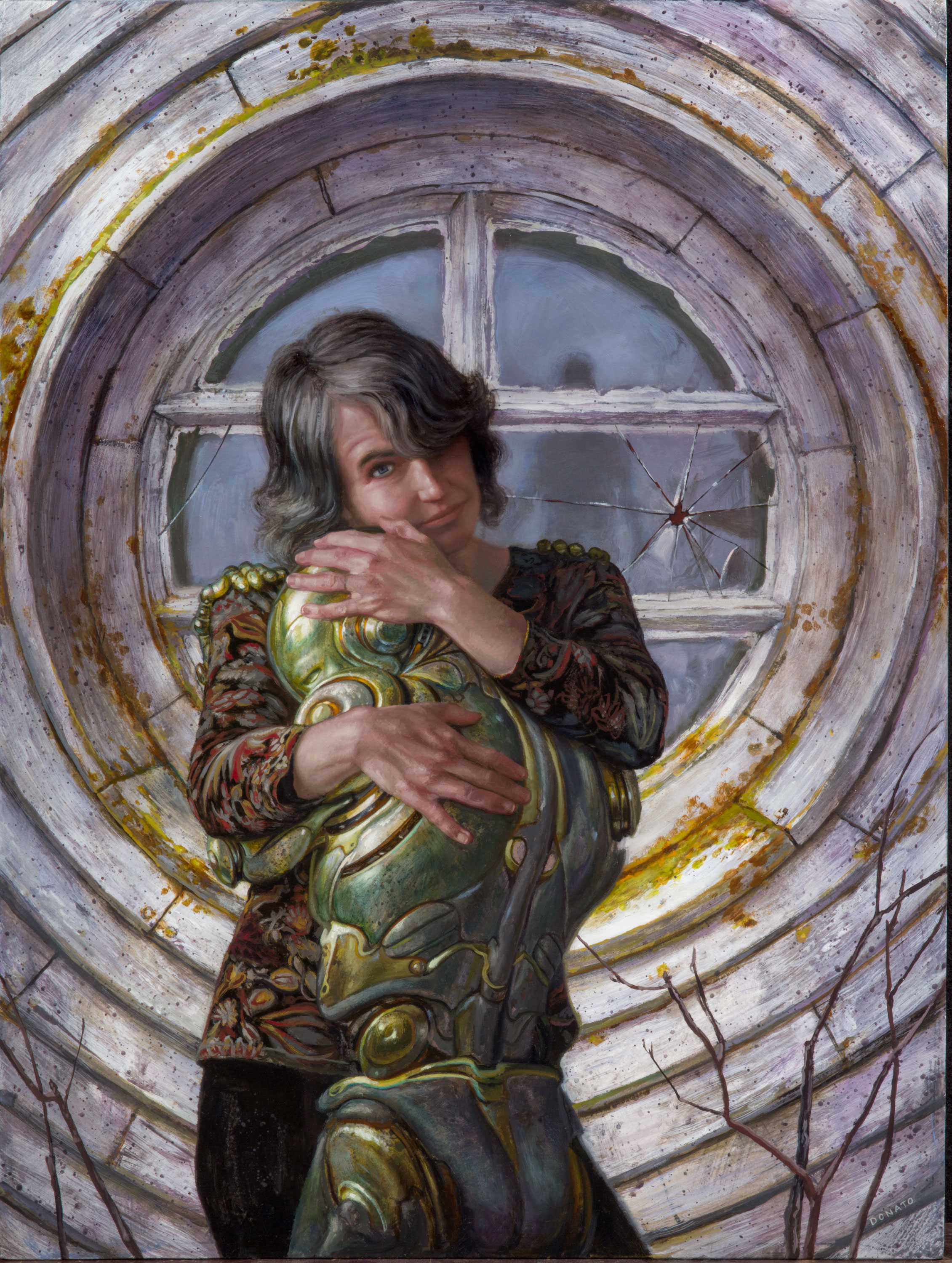 Compassion
24" x 18" Oil on Panel 2016
Appearing as the book cover for the short story compendium More Human Than Human.
collection of David Leucht
Buy The Print

Love is not an abstract emotion or concept, it is bound within the desire for action and contact with another being. Does love require reciprocating gestures? We love the trees, we love animals, who are we to say what cannot love us in return?