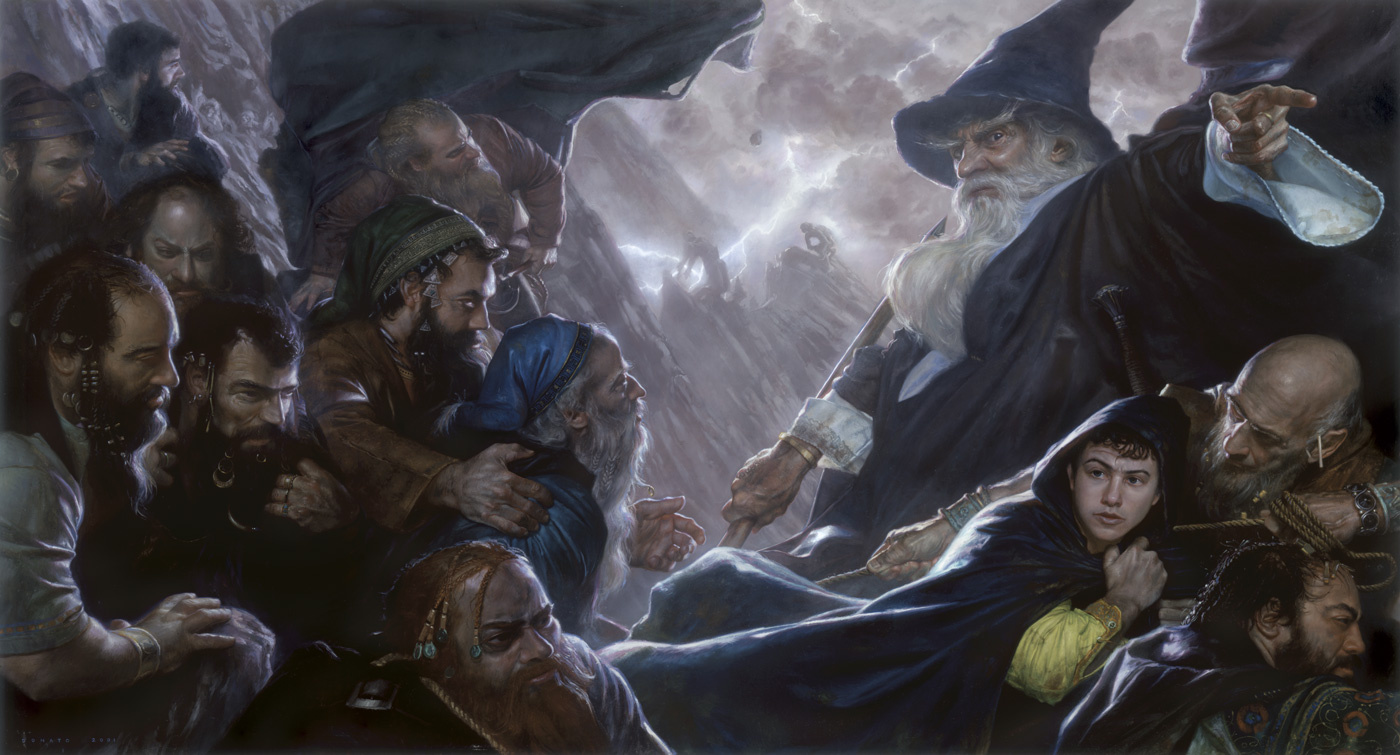 MASTERS OF THE FANTASTIC
March 20 - June 8, 2019

Opening Friday, March 29th
Museum of American Illustration
Society of Illustrators
128 E. 63rd Street
New York, NY 10025

societyillustrators.org
I am honored to be a part of this exhibition curated by Vincent DiFate. With over a dozen contemporary artists joining selections from science fiction and fantasy history, the show will represent a wonderful sampling of work from some of the amazing talents in the genre.

A slate of the contemporary artists represented : Michael Whelan, Boris Vallejo, Kinuko Craft, Vincent Difate, Diane Dillion, Peter de Sève, Julie Bell, John Jude Palencar, Julie Bell, Greg Manchess, and Rowena Morrill.

I have will have five works in the exhibition, including my first cover painting for Penguin Books - Construct of Time - and my first Magic:The Gathering card art - Amber Prison. Also included is the epic cover to David Wenzel's illustrated graphic novel of The Hobbit (above) by J.R.R. Tolkien , the visual ground breaking cover to Donald Kingsbury's Psychohistorical Crisis, and my latest Empathetic Robot painting - Despair - featuring my daughter Cecilia!